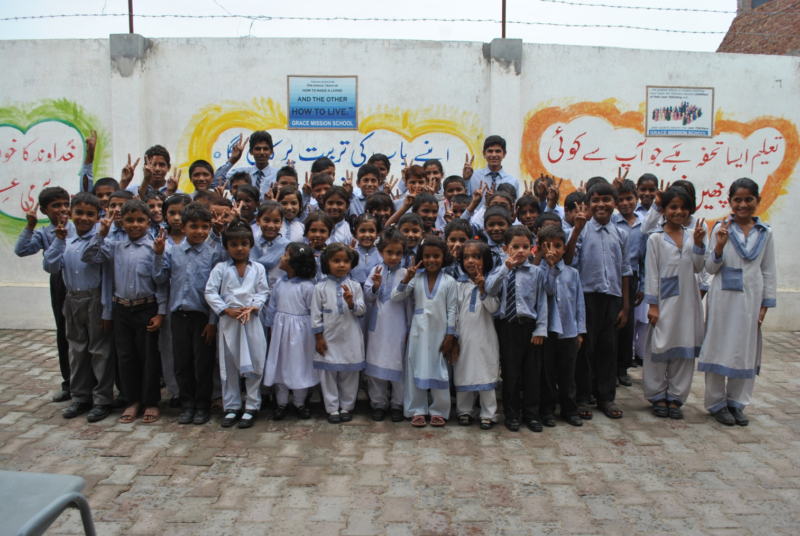 We first learned about Little Bethel in October 2015, through a connection we have at North Cincinnati Community Church. Little Bethel is an outreach in the Middle East that seeks to care for orphans and other needy children in the area. They have an orphanage that houses 15 children, and they are praying for the opportunity to expand and care for more children. In addition to the orphanage, they have a school where they provide 126 children with education and clothing.
You can help give these children the clothes and care they need. Click here to donate to us, and we'll forward all funds for Little Bethel to them to help support their work. Below is some information on the children they care for and the kinds of materials they will use these funds for:
Children at Little Bethel
| Gender | Number of Kids | Age Range |
| --- | --- | --- |
| Girls | 86 | 6–15 |
| Boys | 20 | 12–15 |
| Boys | 20 | 5–11 |
Items Needed
clothes
shoes
socks
underwear
toothpaste
toothbrushes
lotions
face creams
soap
shampoo
toys
pencils
erasers
pencil sharpeners
notebooks
school bags
Tanzeela
Tanzeela is an 11-year-old girl being cared for by Little Bethel, and they need your help to cover her costs. If you would like to help us meet the $30/month they need to care for her, we would greatly appreciate it!