Forever Angels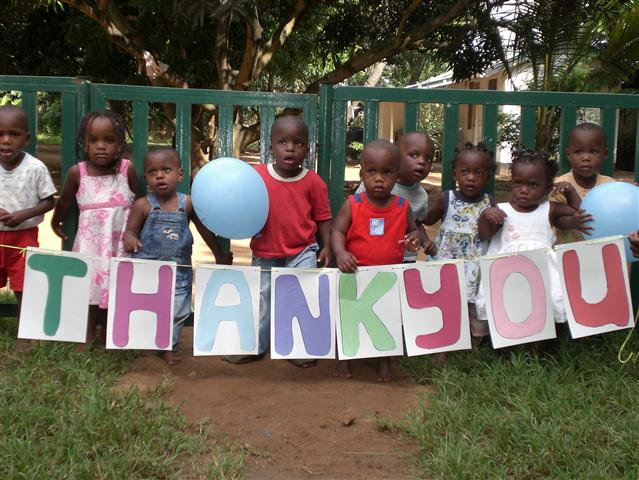 As part of their work in Tanzania, the people at Forever Angels run a baby home. One of the things they do is strive to keep biological families together where possible by providing temporary assistance. This is a critical piece in addressing the orphan problem worldwide, as it keeps some children from becoming orphans in the first place.
Here's how they describe their efforts:
Our first project is a Baby Home in Mwanza on the shores of Lake Victoria in Tanzania. This Baby Home provides a stable, loving home for up to 60 orphaned and abandoned babies and infants from 0 to 5 years, who are severely disadvantaged. It is staffed by trained and dedicated Tanzanian carers and trainees and provides nutrition, love, health care, physical and emotional support until the child is either fostered, adopted, transferred or reunited with their family.
You can help support their work by donating funds to us, and we'll be sure to send all such funds on to them. Below is a list of the items that your donations will help provide for these children. Thanks!
Children at Forever Angels
| Gender | Number of Kids | Age Range |
| --- | --- | --- |
| Boys | 26 | 0–4 |
| Girls | 23 | 0–4 |
| Boys & Girls | 4 (all with special needs) | 5–9 |
Items Needed
| Items Needed | Notes |
| --- | --- |
| Underwear | For kids ages 1–4 |
| Pajamas | For boys & girls ages 2–4 |
| Sterilizing tablets | Can't buy these in Tanzania. These have worked best for them. |
| Baby bottles | with 25ml markings |
| Baby & toddler toys | (No specifications) |