Jhannel
TSC is working hard to try to obtain U.S. permanent residency for a Bolivian birth mom and her daughter to make it possible for them remain together. They are living in Spain but are in great need, and there is quite a bit of urgency concerning their current situation. We are attaching a photo of this little girl, named Jhannel, and her mother who loves her dearly—who has already worked so hard and sacrificed so much in order to continue parenting her baby. Because of their specific circumstances, we believe permanent residency here is the best solution for them, and a generous donation to TSC, as well as the donated services of a kind immigration attorney, have made it possible for us to move forward with this plan. We are moving toward the final stages of the process, and we are in need of significant additional funding for all of the final steps. Please pray for this process and, if you are able, click the link below to contribute to the completion of this important project.
Updated May 19, 2017
Email Update from May 20, 2017

Plea for Help: Jhannel and Raiza
I want to tell you an amazing story. Unfortunately, I can only share a condensed version of this decades-long, real-life drama. And even then, this will be a long message. But please read on and share. You can be a huge part of saving two lives. TSC very much needs your help!

In 1994, a little five-year-old girl was playing around a trash fire on the property where she lived with her grandparents in Potosi, Bolivia. When she threw gasoline on the flames, her clothes immediately caught fire. Terrified, she began to run. A passerby spotted this child running as the flames engulfed her, and tackled her to the ground, smothering the flames as quickly as possible. Sadly, her body was severely burned, and she was in desperately critical condition.

She was sent to La Paz, Bolivia, where she could get better medical care than in Potosi. However, Bolivia is the second poorest country in the Western Hemisphere, and even the best medical care there was greatly lacking. After many, many months in the hospital, though, she survived.

By the time she was seven years old, the scarring on her body was beginning to cause problems for her, as it was impeding her growth and her mobility. Thanks to an organization called Healing the Children, she was sent to the United States for badly-needed scar revision surgeries.

If you have read Scott's and my book, Swaying in the Treetops, this story may be starting to sound familiar to you. Our family served as the host family for this little girl named Raiza, beginning in 1997. Over the next five years, she lived with our family several different times for extended periods, called us Mom and Dad, became very much like one of our daughters, and even sat with us at one point and prayed to accept Christ as her Savior.

Again if you've read our book, then you also know that as the years passed and Raiza was forced to travel back and forth between her very unstable life in Bolivia and the family in America that she had come to think of as her own, her heart became confused and full of pain. By the time she was about twelve years old, this pain and confusion had taken the shape of anger and deep sadness.

After she returned to Bolivia for the last time, we completely lost contact with her. But we never forgot her or stopped praying for her and loving her. I often woke in the night crying, and praying that she was safe. And I continued to pray that God would bring us back together someday.

Then about five years ago, through a series of what I'll always believe were Divinely orchestrated events, Raiza and I found each other on Facebook! I couldn't believe that we were finally connected again. At the age of sixteen, she had managed to get herself to Spain, and had been living there and working as a nanny for several years. Sadly, many betrayals in her life, and the continued hardships of trying to survive by herself, had damaged her ability to trust God or people. Then, not long after we found each other again, she met a man that she thought might finally be the one who would love and care for her and make her dreams of marriage and a family come true. But her heart was broken again when she became pregnant and he abandoned her because she refused to have an abortion.

Raiza continued trudging on as she had done for most of her life — alone. Once her daughter Jhannel, now two and a half years old, was born, she was unable to work enough hours to provide for the two of them. But she was an amazing mom who loved this baby with all her heart and was determined to give her all of the consistent love and care that she never had herself. As the months passed she became desperate, as she was unable to even provide medicine for Jhannel when she was sick, and she began to wonder if it would be best to find someone else to raise this child — her child. Her heart was breaking at this thought, but she knew she could never provide, on her own, all that her baby needed.

Raiza's and Jhannel's case was a perfect example of why TSC started our Orphan Prevention Project, and we voted to take on their situation as one of our Orphan Prevention cases. (You may remember that we were part of helping little Nixie and her young birth mom through this same project.)

Through the gifts of donations to our Orphan Prevention fund, TSC has been able to provide a bit of monthly support to supplement her small income and help them survive while they waited for this miracle to finally happen. And with the pro bono services of a local immigration attorney, we have been fighting hard for the past year to get Raiza and her daughter green cards so that they can come live and work in the U.S. as permanent residents. It was a massively challenging plan (due in great part to the fact that Raiza has never been able to get an education), and we knew we could only succeed with God's miraculous intervention. Then a couple of weeks ago, we suddenly received word that their case had been approved by the US Department of Labor and is moving into the final stages of this long, hard process!

The plan now is to wrap up these final pieces and to get them here, possibly as early as October. Once they are settled, Raiza will be working as an office assistant for TSC (again, a very generous donation will provide her salary), and we will work alongside her to help her obtain her GED so that she will have more choices moving forward as she slowly becomes more independent.

However, we are in great need of more funds to finalize everything, as fees up to this point and the ongoing monthly support have depleted all that we had available. This is an expensive process from beginning to end, even with the donated services of our attorney. We need to continue providing monthly support for the two of them for the next few months, as well as covering the Immigration and green card fees, required medical exams and immunizations, plane fare to fly them here, etc. Some of these fees/costs are expensive.

We need to raise, as soon as possible, another $9,000 in order to wrap this up. Would you please consider making a donation to help with this new start for this brave mom and her baby? And would you pray for our efforts and for their hearts as they begin this new life. And please share this message. Donations can be made by visiting our Orphan Prevention - Jhannel web page and clicking on the Donate button at the bottom.

During this past year in Spain, Raiza has continued working very difficult hours doing house cleaning jobs here and there in order to maximize her time with her daughter and to keep food on the table for both of them. The supplemental monthly support TSC has been able to send. has helped but hasn't been nearly enough. We have watched her faith grow as her desire to be able to trust God and people again has gradually increased. She is excited that this dream is finally coming true, while also realistically scared of the changes ahead for both of them. We are asking for much prayer for Raiza as she continues to grow in her ability to trust, and as she prepares her heart and the heart of her daughter for the exciting and scary new things on the horizon for this little family who longs to remain together.

Thank you for any help you can offer. Please consider joining us. Any amount will help!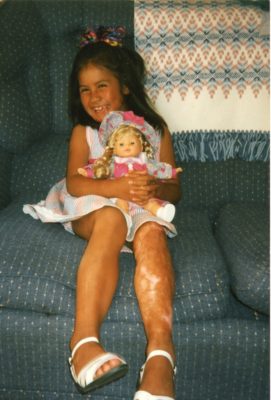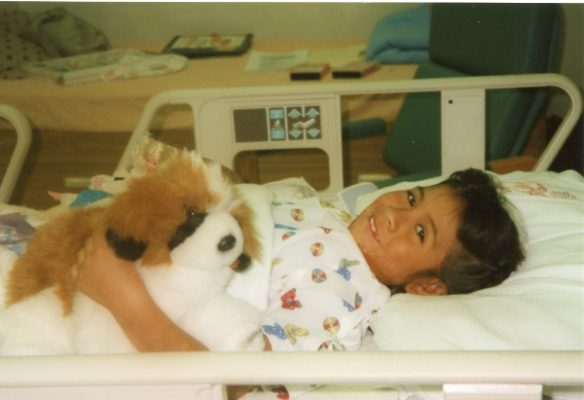 Pictures of Raiza as a child in our home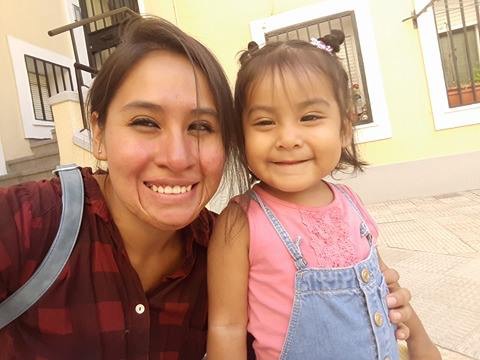 Picture of Raiza now, with her daughter, Jhannel
In Christ,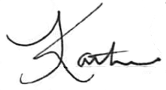 Kathy Rosenow
Co-Founder | Co-Director